Agent Roster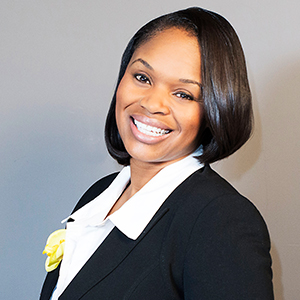 Winsetta Bell
Associate Broker
Weichert Realtors
(678) 899-9364
Office: (404) 596-8070 ext. 106
Fax: (404) 600-1350
GA License #: 349335
Winsetta Bell-Montgomery is a resilient autodidact entrepreneur. And with her unwavering faith in GOD she has managed to accumulate wealth making wise real estate investments and excelling as a leading real estate professional in Georgia. She always emphasizes to her clients the importance of owning verses renting. Winsetta began her career path in the real estate industry at age 19 with a well known mortgage company in Southern California. There she was determined to out work the next person and learn more than the boss. After a short time on the job Winsetta went from assistant to supervisor to now the top selling agent at her new home, Weichert Realtors Prestige Partners.

Winsetta is dedicated and experienced in helping people with their real estate needs. Montgomery's experience, dedication and expertise sets the standard for excellence in the real estate industry. Winsetta knows that real estate is a very personal business and says, "People buy people." She knows it is the personal warmth and care that she brings to every transaction that makes her one of the leading Real Estate Professionals in Georgia. She prides herself on attention to detail and desire to both protect and educate her clients.

While Winsetta is an accomplished and decorated Realtor, she is most proud of her two amazing sons, Shannon and Dorien. These young men are very active and talented student athletes. Shannon is a colligate scholar and football player attending Chapman University where he is studying to become a Special Education teacher. And Dorien is making a name for himself in academia and baseball with high hopes of playing in the MLB in the near future.

Contact Winsetta today to help you find the perfect home or investment for your family.
Languages

English

Prestige Partners
Weichert Realtors
Email: stephanie@stephaniekennedy.com
Email: skennedy@weichert.com
GA License Number(s): 75810

Independently Owned & Operated
920 Dannon View SW Suite 3202, Atlanta, GA 30331